Kelsey Hall has a vacancy for a cleaner starting from March 2018.

2 hours per week at £8.50 per hour, preferably at a weekend. Times dependent upon weekend bookings of the hall, but Sunday 10.30am to 12.30pm would be a suggested regular slot.

If you would like to earn some money whilst giving something back to the community, please contact us at info@kelseyhall.org.uk  for further information.
'Black Smoke Grill' | EVERY FRIDAY | 5.30pm to 9.00pm | Kelsey Hall Car Park.
Here is what Aidan & Catherine say "Thank you so much to everyone who has been down to Ifold in the last 4 weeks! We've had wind, snow, pouring rain, and a tiny bit of sunshine!
It's very overwhelming the love and support we have had from you guys and we can't wait to see you all again!
We have decided to keep coming back EVERY FRIDAY!.. so if the demand is there.. we'll be there!
We will set another day for Kirdford very soon we just need to make sure it's what everyone wants!"
CLICK ON THE PICTURE TO SEE THIS WEEKS MENU.
KIPHRA – Kirdford, Ifold & Plaistow Handbell Ringers Association – Open Bell Rehearsal | Thursday 22nd March 2018 | 8pm to 10pm | Large Hall.
KIPHRA, your friendly local handbell team are holding an open rehearsal.  You are invited to come along and try your hand at ringing.
EVERYONE IS WELCOME TO COME AND HAVE A GO!
For more information about KIPHRA please see their group page http://www.kelseyhall.org.uk/kirdford-ifold-plaistow-handbell-ringers/
Ifold Gardening Club Annual Outing **Booking now** for Sunday 10th June 2018 to Leeds Castle in KENT.
The club is planning a coach trip to Kent to see Leeds Castle and gardens.  There are currently spaces available. Coach and entry £33.
Non-club members are very welcome to join this trip.
For further information please contact Chairman Vickie Kirby as soon as possible and no later than 4th April on 01243 585269.
Little Acorns Pre-school | Spring Fair | Saturday 21st April 2018 | Times t.b.a.

A fund-raising event for the pre-school. More information coming soon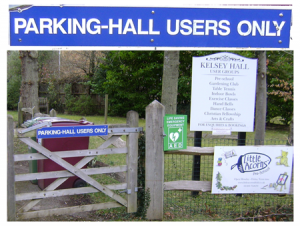 Kelsey Hall Car Park | A notice from the Management Committee. 
The use of Kelsey Hall car park is exclusive to those who have hired the hall and it is to be used only by those who are attending the hall during the period of hire.
Car park hire is also available when the hall itself is not booked, for a negotiable donation.
If you or your visitors wish to use the car park at times when your own driveway is inaccessible, you must contact Kelsey Hall Management in advance to check availability and to arrange parking at the hall.   Contact Us
Thank you.     KHMC
Did you know that a Mobile Library comes to the car park at Kelsey Hall once a fortnight?
It has a great selection of books just as you would find in any library. The staff are happy to order books for you which will then be on the van for you to collect at a later date.
The next visit is due on Thursday March 8th  & 22nd from 1.20pm to 1.50pm.
You can't miss it – it's a large van right by the gate in the carpark!
For further dates please click here.

Party Venue
Kelsey Hall is the perfect venue for a children's party. Email info@kelseyhall.org.uk for information.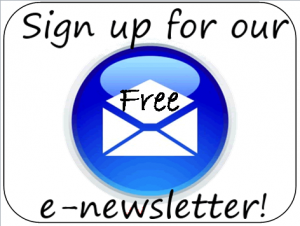 NewslettersDon't miss out! Click here to sign up to our free e-newsletter to find out what's going on at Kelsey Hall.
Your details will be kept private and you can unsubscribe at any time.