KELSEY HALL DECORATED FOR CHRISTMAS!

The Large Hall at Kelsey Hall is looking wonderfully festive with our lovely tasteful decorations which will stay up until January 6th.
This year we also have a real tree outside the hall which has been kindly donated by the Parish Council. 
Click on the photo to see an enalrged view of our lovely tree!
Enjoy Christmas celebrations at Kelsey Hall – scroll down to see what you can join in with over the next couple of weeks.   We look forward to seeing you!
KIPHRA Christmas Concert | Thursday 13th December 2018 | 7.30pm to 9.30pm | Large Hall.
Start your Christmas here!
Don't miss out on a delightful treat from this group of dedicated hand-bell ringers.
Mulled wine, mince-pies, a raffle & GREAT MUSIC!
The handbell ringers meet every Thursday at Kelsey Hall. For more information, or if you wish o join this lively group, please click HERE.
IFRA – Santa Parade | Friday 14th December 2018 | 5.00pm to 7.30pm
Leaflets will be delivered to all households in Ifold, both on the estate and along the Plaistow Road, over the weekend of 1st Dec. The leaflet will show the contact name and telephone number or address for each stop coordinator so that residents will know who to contact if they wish to help in any way or contribute edible delights!
Follow Santa and his sleigh as he leaves Kelsey Hall and travels around Ifold.
Watch the delight on the faces of the children as they receive a gift from Santa.
Listen to their conversations with him, and enjoy the tales he tells them.
Chat with friends and neighbours at each stop and enjoy mulled wine and mince pies. There will be a Macmillan collection box on the sleigh.
Please join us. It promises to be a great evening!
Ifold Social @ Kelsey Hall |LAST FRIDAY OF EVERY MONTH | 7.00pm to 10.00pm | Large Hall

We have decided to reduce the entry charge to £1.00 per person and repeat the successful idea of a communal table for food.  We will provide a small selection of nibbles and we ask that you provide your choice of a plate of food for the communal table.  You don't need to bring a huge plate as if enough people join in we'll have a varied selection of snacks to enjoy throughout the evening.  Please also ensure that you bring your own glasses and choice of drinks together with your own small plate for snacks.

We had a great evening on 30th November and celebrated St Andrews Day. Please click on the montage to enlarge the view of the photos from the evening.We look forward to seeing you on the 28th December .
Barbara, Sarah and Pat = The Ifold Social at Kelsey Hall team.

The dedicated email address is

ifoldsocial@kelseyhall.org.uk

. 

Find 'Ifold Social @ Kelsey Hall' on the Clubs & Groups page of this website:

http://www.kelseyhall.org.uk/groups/

and click on 'Ifold Social @ Kelsey Hall'
Mobile Library at Kelsey Hall | December  13th & 27th 2018 | 1.20pm to 1.50pm

The complete set of dates for the year April 2018 to March 2019 are shown

here

.
Tuesday Tots – a new name for the toddler group!
On 31st October 2017 the Pre-school team started a Toddler Group. A year on and it is flourishing and now has a catchy new name.
Tuesday Tots is for babies, toddlers and their families. £2 per family which includes hot drinks and biscuits for the adults.


Every Tuesday during term-time from 9.30am to 11am in the Small Hall. 


Please see their dedicated Facebook page : Tuesday Tots @ Kelsey Hall, Ifold or contact Emma Skelly .
VACANCY  The Kelsey Hall Management Committee (KHMC) is looking for new members to join the team.
This is an opportunity to participate in the running of Ifold's valuable Community Hall. The venue is well supported and has a broad base of User Groups.
The committee meet on the first or second Monday of January, April, July and October at 7.30pm at Kelsey Hall.
Committee meetings generally last between 60 – 90 minutes and discussions cover a broad range of topics.  These include the responsible running of Kelsey Hall, repairs & maintenance, health & safety compliance, financial matters and forthcoming events.
Committee members are expected to assist with various tasks relating to the upkeep and management of the hall.
At present the elected officers of the committee comprises of Brian McNulty (Chairman), Jean Costello (Honorary Secretary), Sharon Hammond (Honorary Treasurer), Sarah Seager-Thomas (Bookings' Secretary), Linda Thorpe (Website) and Dave Hammond (committee member).  The post of Vice-Chairman is currently vacant.
If you would like to join the committee please contact the chairman via HERE  or approach any committee member.
Our next meeting will take place at 7.30pm on Monday 7th January 2019. Further information about KHMC and all the meeting dates for 2019 can be viewed HERE.
Ifold Gardening Club—New Year Party | Saturday 5th January 2019 | 7.00pm to 11.00pm | Large Hall.
Non-members are welcome to come along for this enjoyable occasion. Tickets to be purchased in advance.
£5.00 members £7.00 non-members. Food included in ticket price, but please provide your own drinks and glasses.
To purchase tickets please contact info@kelseyhall.org.uk

Party Venue
Kelsey Hall is the perfect venue for your party or celebration!
Email info@kelseyhall.org.uk for more information. Click on the images on the right to enlarge.
The Past Events pages of this website also show many photos from public/community events at Kelsey Hall, most notably those staged by Julie Stardust.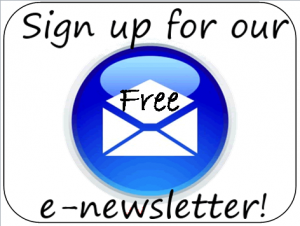 Newsletters
Don't miss out! Click here to subscribe to our monthly e-newsletter to keep up to date with all that's going on at Kelsey Hall!
Rest assured, your details will be kept private. You can unsubscribe at any time.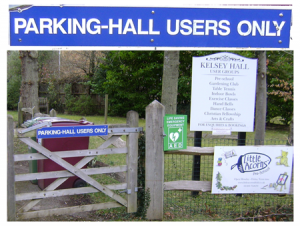 Kelsey Hall Car Park | A Notice from the Management Committee.
The use of Kelsey Hall car park is exclusive to those who have hired the hall and it is to be used only by those who are attending the hall during the period of hire.
Car park hire is also available when the hall itself is not booked, for a negotiable donation.
If you or your visitors wish to use the car park at times when your own driveway is inaccessible, you must contact Kelsey Hall Management in advance to check availability and to arrange parking at the hall.  info@kelseyhall.org.uk

The KHMC Privacy Policy
as required under the European data protection law known as General Data Protection Regulation (GDPR) 2018 can be viewed HERE.