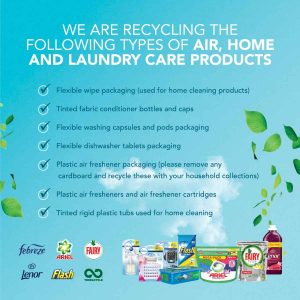 Kelsey Hall is a Public Drop-Off Location for Terracycle's Air, Home and Laundry Care waste.

This allows us to recycle air, home and laundry care packaging which are not recycled via the Council recycling services.

Not only are you helping the environment, but your waste will also allow us to redeem points to raise funds for Kelsey Hall.

We have a specific Blue bin for this in the car park which means you can come and drop your waste anytime at your convenience.

Click on the image to enlarge the view to see the list of what you can put in the blue bin.
With regret the IfoldSocial@KelseyHall committee have taken the decision to cancel all social evenings for the foreseeable future.  We will recommence when it is deemed safe to do so.

If you are in need of anything as the days or weeks go by please email us and we will do our best to help in any way we can.

In the meantime, we hope you will stay safe and healthy and we look forward to resuming our social evenings before too long.

With very best wishes, Barbara, Sarah and Pat. The IS@KH Committee.
Little Acorns Pre-School Easter Fair has regrettably been postponed.
We regret to inform you that the Ifold Community Day 2020 has been cancelled.
We hope to hold the event later in the year, if possible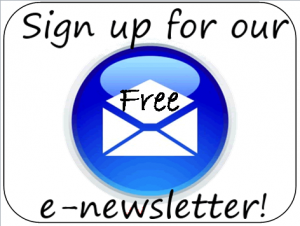 Newsletters
Don't miss out! Click here to subscribe to our monthly e-newsletter to keep up to date with all that's going on at Kelsey Hall!
Rest assured, your details will be kept private. You can unsubscribe at any time.
Party Venue
Kelsey Hall is the perfect venue for your party or celebration!
Email info@kelseyhall.org.uk for more information.
Click on the images to enlarge.
The Past Events pages of this website also show many photos from public/community events at Kelsey Hall, most notably those staged by Julie Stardust.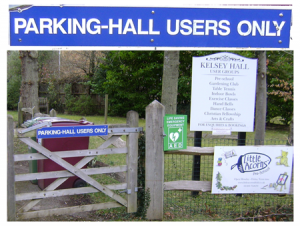 Kelsey Hall Car Park | A Notice from the Management Committee
The use of Kelsey Hall car park is exclusive to those who have hired the hall and it is to be used only by those who are attending the hall during the period of hire.
Car park hire is also available when the hall itself is not booked, for a negotiable donation.
If you or your visitors wish to use the car park at times when your own driveway is inaccessible, you must contact Kelsey Hall Management in advance to check availability and to arrange parking at the hall.  info@kelseyhall.org.uk

The KHMC Privacy Policy as required under the European data protection law known as General Data Protection Regulation (GDPR) 2018 can be viewed HERE.