Little Acorns Preschool have a vacancy for an Assistant Practitioner as part of their Bank Staff .
Please click on the picture to enlarge the details.
Further information about the Pre-School can be found HERE.
Mobile Library at Kelsey Hall | February  7th & 21st 2019 | 1.20pm to 1.50pm

The complete set of dates for the year April 2018 to March 2019 are shown

here

.
Ifold Social @ Kelsey Hall | Last Friday of every month |

7.30pm to 10.30pm

| Large Hall or Small Hall
The next social evening is on Friday 22nd February 2019. 
Our Pizza Evening in January was very successful and we will continue with the food themed evenings from March.
Our February social will be held on Friday 22nd from 7.30pm to 10.30pm. Unfortunately two of our volunteers will be unavailable this month so we will revert to the "Communal Table" option.  As well as your own drinks and glasses please bring a small plate of food which can be shared with others. The oven will be available to warm things through so the choice of food can be hot or cold, whichever you prefer.
We will not be charging an entry fee in February!
Please let us know by Wednesday 20th February if you will be joining us as this will help with setting up.
We look forward to seeing you.
Barbara, Sarah & Pat.The Ifold Social Team.
The dedicated email address is ifoldsocial@kelseyhall.org.uk. Find 'Ifold Social @ Kelsey Hall' on the Clubs & Groups page of this website: www.kelseyhall.org.uk/groups and click on 'Ifold Social @ Kelsey Hall'
Little Acorns Pre-School | Easter Fair | Saturday 6th April 2019 | Times T.B.A.
This is the main annual fund-raising event for the pre-school.ADD THE DATE TO YOUR DIARY NOW!See our 'Past-Events' pages for photos from previous years pre-school Spring/Easter Fairs.
Ifold Christian Fellowship | Visiting Speaker | Sunday 14th April 2019 | Afternoon (times T.B.A.)| Large Hall
SAVE THE DATE! More details coming soon.
IFRA – Ifold Community Day | Saturday 18th May 2019 | Kelsey Hall
SAVE THE DATE! More information will be provided nearer the time.
Make a note of the date in your diary and on your calendar NOW so you don't miss it!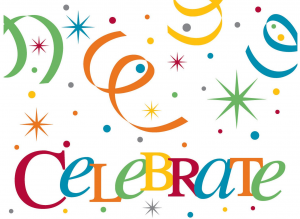 Party Venue
Kelsey Hall is the perfect venue for your party or celebration!
Email info@kelseyhall.org.uk for more information.
Click on the image on the right to enlarge.
The Past Events pages of this website also show many photos from public/community events at Kelsey Hall, most notably those staged by Julie Stardust.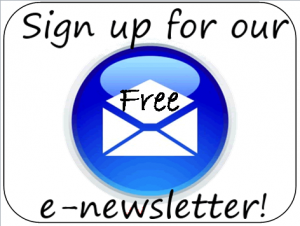 Newsletters
Don't miss out! Click here to subscribe to our monthly e-newsletter to keep up to date with all that's going on at Kelsey Hall!
Rest assured, your details will be kept private. You can unsubscribe at any time.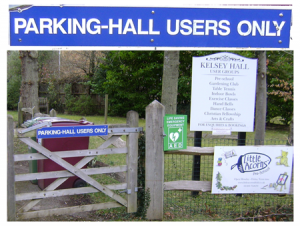 Kelsey Hall Car Park | A Notice from the Management Committee.
The use of Kelsey Hall car park is exclusive to those who have hired the hall and it is to be used only by those who are attending the hall during the period of hire.
Car park hire is also available when the hall itself is not booked, for a negotiable donation.
If you or your visitors wish to use the car park at times when your own driveway is inaccessible, you must contact Kelsey Hall Management in advance to check availability and to arrange parking at the hall.  info@kelseyhall.org.uk

The KHMC Privacy Policy
as required under the European data protection law known as General Data Protection Regulation (GDPR) 2018 can be viewed HERE.