Take-Away INDIAN CURRY | Friday 30th August 2019 | 6.30pm to 8.00pm | Kelsey Hall Carpark
Trevor loves to cook a curry! Here are your choices for August 30th:
Chicken Korma
Beef Madras
Vegetable Curry
Served with basmati rice and naan
All dishes will be £6.00 per serving or any two for £10.00.
If you wish to pre-order your take-away then please email Trevor by 10.00pm WEDNESDAY 28th AUGUST :  cruickshankscatering@hotmail.com
Join us, to eat your food at Kelsey Hall as part of the "Ifold Social @ Kelsey Hall" evening; we look forward to hearing from you.  Simply email ifoldsocial@kelseyhall and include your food choices by 10.00pm Tuesday 23rd July.  You will be sure of a warm welcome (see post below).
Ifold Social @ Kelsey Hall | Indian Curry Night | Friday 30th August 2019 | 7.30pm to 10.30pm



 We will have an Indian Curry for our August

get-together.  Trevor's curries are one of his specialities. Pre-order with us by 10pm on Tuesday 27th August and then on the night, purchase your curry from Trevor in the carpark.
 We will have a Raita for those who need to tone it down, as well as a Hot Sauce for those who like to spice it up more!
We will also supply pre-warmed plates, cutlery  and background music to enhance an evening of chatter with your neighbours and friends.
The only things you will need to bring are your own drinks and glasses.
Thank you for supporting us.  We look forward to another successful social evening.
Barbara, Sarah and Pat, Your IfoldSocial@KelseyHall Team!
JACARANDA – NGS  OPEN GARDEN | Sunday  1st September 2019 | 2.00pm to 5.00pm | Car-parking at Kelsey Hall.
Admission £4, Children free.
A beautiful garden filled with many interesting and unusual plants and trees.
Teas and delicious home-made cakes (some people go just so they can have some of the cakes!).
Admission fees go to NGS Charities. Money raised from the teas & cakes goes to SCaRF skin cancer charity (Registered Charity No. 284582).
Little Acorns will be open in September! 
Full day places available.
Contact them to arrange a visit.
Ifold Gardening Club – Horticultural Show | Saturday 7th September 2019 | 2.30pm to 4.00pm
Everyone is welcome to come along at 2.30pm to see the displays from our Gardening Club members of home-grown vegetables, fruits, flowers and home-made jams, scones, cakes, breads and many more. Stay for the auction at 3.30pm and the chance to bid for some amazing home produced goodies some of which will have been awarded prizes.
Please click on the image for details in an enlarged view.
Bring your family and friends for this traditional and nostalgic event. FREE ADMISSION & FREE TEAS and BISCUITS!
KHMC  – An Evening of Live Music with Willie Austen | Saturday 5th October 2019 | 7.00 pm to 11.00 pm.
Live music at Kelsey Hall!
Join us for a special evening of entertainment to include a 2 course meal. There will be a pay-bar and a raffle.
TICKETS NOW ON SALE from either Plaistow Stores or  Kelsey Hall. Price includes a 2 course meal.
This is a fund-raising event for Kelsey Hall.
Mobile Library at Kelsey Hall |Thursday fortnightly | 1.20pm to 1.50pm
The complete set of dates for the year  March 2019 to September 2019 are shown here.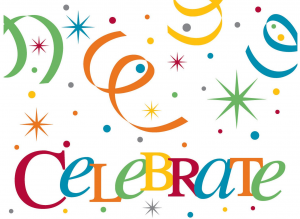 Party Venue
Kelsey Hall is the perfect venue for your party or celebration!
Email info@kelseyhall.org.uk for more information.
Click on the images to enlarge.
The Past Events pages of this website also show many photos from public/community events at Kelsey Hall, most notably those staged by Julie Stardust.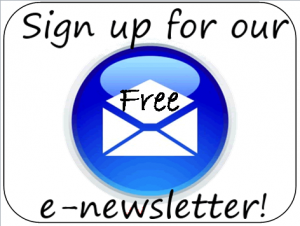 Newsletters
Don't miss out! Click here to subscribe to our monthly e-newsletter to keep up to date with all that's going on at Kelsey Hall!
Rest assured, your details will be kept private. You can unsubscribe at any time.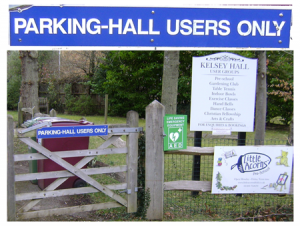 Kelsey Hall Car Park | A Notice from the Management Committee
The use of Kelsey Hall car park is exclusive to those who have hired the hall and it is to be used only by those who are attending the hall during the period of hire.
Car park hire is also available when the hall itself is not booked, for a negotiable donation.
If you or your visitors wish to use the car park at times when your own driveway is inaccessible, you must contact Kelsey Hall Management in advance to check availability and to arrange parking at the hall.  info@kelseyhall.org.uk

The KHMC Privacy Policy
as required under the European data protection law known as General Data Protection Regulation (GDPR) 2018 can be viewed HERE.