Reiki Meditation Course | Saturdays: October 19th & 26th; November 2nd & 9th | 9.30am to 10.30am

The benefits of Meditation include a reduction in stress and anxiety, a sense of calmness and peacefulness, greater clarity of thought, improved sleeping patterns, increased motivation and SO much more.To reserve your place call Sarah R on 07920 868100 or email info@reikibalance.co.uk
Ifold Social @ Kelsey Hall | Chilli Night | Friday 25th October 2019 | 7.30pm to 10.30pm
The catering is now being done in-house by the Ifold Social team and we will be offering the following:
Chilli con Carne with a Jacket Potato
Grated cheese topping (optional)
Green Salad
French bread
OR
Vegetarian Mixed Bean Chilli with a Jacket Potato
Grated cheese topping (optional)
Green Salad
French bread
Both versions will be served mild to medium chilli strength but there will be extra chilli/tabasco sauce on offer for those who want to hot it up!  The food will be served buffet-style at £6.00 per head, which will cover the cost of the food and the hire of the hall.
Kelsey Hall will provide china and cutlery, as before, but you are requested to bring your own drinks and glasses.
To assist with catering we would be grateful if you would pre-order your Chilli, stating if you would like the con Carne version or the Vegetarian option.
Please email ifoldsocial@kelseyhall.org.uk no later than 10.00pm on Tuesday 22nd October with your choices.
Thank you for supporting us.  We look forward to a successful social evening.
Barbara, Sarah and Pat, Your IfoldSocial@KelseyHall Team!

Mobile Library at Kelsey Hall |Thursday fortnightly | 1.20pm to 1.50pm
The dates for October to December  2019 are shown

here

.Have Your Say on Libraries
Library users are being asked to share their thoughts  on proposed budget savings within the Library Service.
The public consultation closes on Wednesday 13 November. It asks people for their views on proposals to cease the mobile library service from April 2020 and to reduce the evening opening hours in the four main libraries (Chichester, Crawley, Horsham and Worthing) by one hour, from 7pm to 6pm, again from April 2020.
The consultation will help inform the decision, due to be taken in November by the Cabinet Member for Fire and Rescue and Communities.
To find out more and to take part, visit the Have Your Say web page where you will find the following two links:
Overview of the situation:
https://haveyoursay.westsussex.gov.uk/libraries/libraryoffer/
Survey from to fill in online:
https://haveyoursay.westsussex.gov.uk/libraries/libraryoffer/consultation/intro/
Street Dance Workshop for Children | Thursday 31st October 2019 | 10.00am to 11.30am | Large Hall
A Hip-Hop Halloween workshop for children aged 4 to 10 years.
Booking essential – please click on the image to see contact details.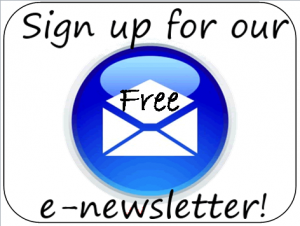 Newsletters
Don't miss out! Click here to subscribe to our monthly e-newsletter to keep up to date with all that's going on at Kelsey Hall!
Rest assured, your details will be kept private. You can unsubscribe at any time.
Party Venue
Kelsey Hall is the perfect venue for your party or celebration!
Email info@kelseyhall.org.uk for more information.
Click on the images to enlarge.
The Past Events pages of this website also show many photos from public/community events at Kelsey Hall, most notably those staged by Julie Stardust.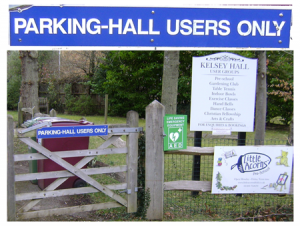 Kelsey Hall Car Park | A Notice from the Management Committee
The use of Kelsey Hall car park is exclusive to those who have hired the hall and it is to be used only by those who are attending the hall during the period of hire.
Car park hire is also available when the hall itself is not booked, for a negotiable donation.
If you or your visitors wish to use the car park at times when your own driveway is inaccessible, you must contact Kelsey Hall Management in advance to check availability and to arrange parking at the hall.  info@kelseyhall.org.uk

The KHMC Privacy Policy
as required under the European data protection law known as General Data Protection Regulation (GDPR) 2018 can be viewed HERE.