*NEW* Come and try a 'YIN YOGA' taster class! | Thursday 14th December 2017 | 8.00pm to 9.15pm | Small Hall
Yin yoga is a slower but more profound practice which is deeply healing with strong physical and emotional benefits.
Poses are held for longer with the use of props, if needed.
Yin improves your joint, ligament and connective tissue flexibility, resulting in greater range of motion and improving ability in other exercise activities.
Yin activates your parasympathetic nervous system allowing the body to rest and heal.
This 75 minute class is a special introductory price of £7 (classes will be £10 or £50 for 6 classes). HURRY ONLY 7 spaces available. Please book your space by emailing Fiona at Fiona@naturalhealth-surreysussex.com
IFRA – Santa Parade around Ifold | Friday 15th December 2017 | 5.00pm to 7.30pm
Santa looks forward to seeing you! He is bringing soft drinks and treats for the children.
Please B.Y.O. mince pies and a small cup for the mulled wine, some of which will be provided by IFRA.
Please contact us if you would like to help out at any of the designated stops. The co-ordinators of each stop would be delighted to hear from you!
Click on the poster to enlarge the details!
*NEW* Little Acorns Pre-School will be holding an extra session from January 2018 every Thursday afternoon 12.15 to 3.15pm.
And if you missed the earlier announcement, they now also hold a Toddler Group on Tuesday mornings.
Please go to their group page to find out more: www.kelseyhall.org.uk/pre-school/
Did you know that a Mobile Library comes to the car park at Kelsey Hall once a fortnight?
It has a great selection of books just as you would find in any library. The staff are happy to order books for you which will then be on the van for you to collect at a later date.
The next visit is due on Thursday December 14th from 1.20pm to 1.50pm.
You can't miss it – it's a large van right by the gate in the carpark!
For further dates please click here.
SORRY TO SEE YOU GO : Ifold Tea Group has to close it's doors. 


We are sad to learn that the Ifold Afternoon Tea Group has had to come to an end.
Carrie Osborne has ferried many an attendee to and from Kelsey Hall over the years so that they could enjoy a cup of tea, piece of cake and most importantly have a chat with friends.
Here is what Carrie says about the tea group:

"Sally Napier-Fenning and I have been running the Ifold Tea Group for so long that we can't really remember when it started.  About 14 years ago we think.  Various people have helped over the years but Barbara McNulty has been invaluable over the last 8 years.  I started the group under the auspices of the PCC as outreach in Ifold and soon after Diana Cave started the Plaistow group.  In the beginning we had a good number of members and we used to arrange theatre trips and parties, lunches and even whole days of entertainment at my house.  The numbers have gradually dwindled as a few people have moved away and quite a lot of people have died. Dorothy Luxton and Judy Herrington are the only remaining original members.

Over the last few months both Sally's and my family commitments have increased and we are not always available on the Tea Group day.  We had to cancel the tea group on in October as neither of us were here, this is  the first time we have ever had to do that.
We have now decided that we just cannot continue to run the group and since we have been unable to find anyone else from the church to take over sadly it will have to close.
We have really enjoyed the Tea Group but I'm sure we'll see you all round and about."The Tea Group information on the Clubs & Groups page of this website page has now been removed.

October/November 2017 :  Ifold & Loxwood Table Tennis Club is recruiting for new players!
A friendly and competitive group. New members are warmly invited to join at any time of the year. The club now has 3 tables which allows up to 12 players at any one time. It also means singles can be played without players waiting to use a table. Please click 

here

 for their group page and to find their contact details. They look forward to hearing from you!
KIPHRA (Kirdford, Ifold & Plaistow Handbell Ringers Association) are looking for new team members to join their  happy little musical group at Kelsey Hall, Thursdays  8-00pm till 10.00pm.
They are one member short, and would love a new  recruit to join them.
No musical experience is necessary as it is quite easy to learn to play handbell music.
If anyone is interested, please contact Kim Humphreys on 01403 820866. She looks forward to hearing from you!
For more information on KIPHRA please see their group page by clicking HERE.  

Party Venue
Kelsey Hall is the perfect venue for a children's party. Email kelseyhallbookings@yahoo.com for information.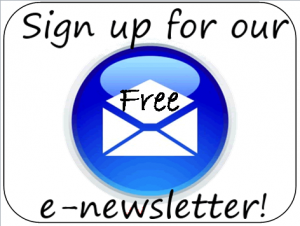 NewslettersDon't miss out! Click here to sign up to our free e-newsletter to find out what's going on at Kelsey Hall.
Your details will be kept private and you can unsubscribe at any time.