IFRA – AGM | Wednesday 22nd May 2019 | 7.30pm | Large Hall
All Ifold residents, including those on the Plaistow/Loxwood Road are invited to attend this meeting.
Wine and nibbles will be available after the meeting; a donation towards costs would be appreciated.
Take-away Food | Friday 31st May 2019 | 6.00pm to 9.00pm | Kelsey Hall Carpark.
Cruickshank Catering International is coming back for another visit to Ifold! Trevor had a sell-out evening for his inaugural visit to Kelsey Hall in April and had to turn away customers. He's planning to do  curry again in May so if you missed out in April you'll still get your chance!​ Many of the ingredients are home grown organically on Trevor's allotments. The meat is sourced from local farms and the spices used in his Caribbean dishes are the finest quality and from a single trusted supplier.
Come back soon for an update on what dishes Trevor will be offering on 31st May.
Trevor is a regular stall holder at Pulborough Village Market.
Ifold Social @ Kelsey Hall | Friday 31st May 2019 | 7.30pm to 10.30pm
We're pleased to tell you that Trevor will be back on Friday 31st  May with more of his delicious dishes.
The menu will be published nearer the date and if you would like to eat your food in the hall as part of our social evening, you can pre-order with us!
We'll set up the tables, pre-warm the plates and cutlery.  There will be  background music to add to the ambience.
Don't forget to BYO drinks and glasses!
Pottery Painting Evening | Saturday 8th June 2019 | 7.00pm to 9.00pm | Large Hall
A fundraiser for ABC Animal Sanctuary this is a Pottery Painting Evening hosted by our local pottery artist Mandy McKenna.
To book your place please click on the image to see the contact details.
Mobile Library at Kelsey Hall |Thursday fortnightly | 1.20pm to 1.50pm
The complete set of dates for the year  March 2019 to September 2019 are shown

here

.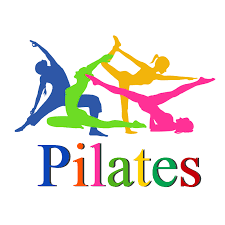 PILATES CLASSES | Wednesdays | 9.15am to 10.15am | Small Hall

SPACES AVAILABLE. Your first class is free. Please click HERE for more information.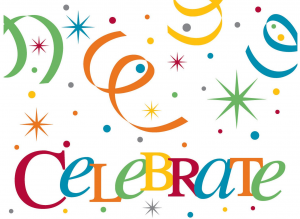 Party Venue
Kelsey Hall is the perfect venue for your party or celebration!
Email info@kelseyhall.org.uk for more information.
Click on the image on the right to enlarge.
The Past Events pages of this website also show many photos from public/community events at Kelsey Hall, most notably those staged by Julie Stardust.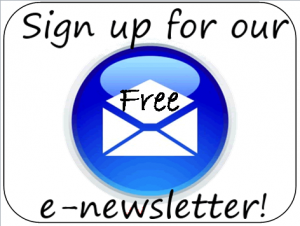 Newsletters
Don't miss out! Click here to subscribe to our monthly e-newsletter to keep up to date with all that's going on at Kelsey Hall!
Rest assured, your details will be kept private. You can unsubscribe at any time.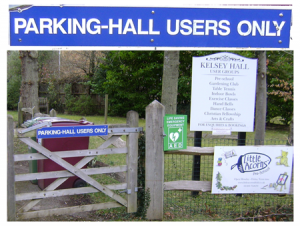 Kelsey Hall Car Park | A Notice from the Management Committee.

The use of Kelsey Hall car park is exclusive to those who have hired the hall and it is to be used only by those who are attending the hall during the period of hire.

Car park hire is also available when the hall itself is not booked, for a negotiable donation.

If you or your visitors wish to use the car park at times when your own driveway is inaccessible, you must contact Kelsey Hall Management in advance to check availability and to arrange parking at the hall.  info@kelseyhall.org.uk

The KHMC Privacy Policy
as required under the European data protection law known as General Data Protection Regulation (GDPR) 2018 can be viewed HERE.