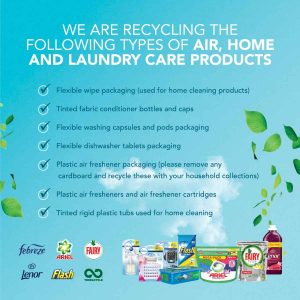 Kelsey Hall is excited to let you all know that we have become a Public Drop-Off Location for Terracycle's Air, Home and Laundry Care waste.

This allows us to recycle air, home and laundry care packaging which are not recycled via the Council recycling services.

Not only are you helping the environment, but your waste will also allow us to redeem points to raise funds for Kelsey Hall.

We have a specific Blue bin for this in the car park which means you can come and drop your waste anytime at your convenience.

Click on the image to enlarge the view to see the list of what you can put in the blue bin.
*Places available* YOGALATES | Every Monday | 8.00pm to 9.00pm.
Holly Spence has been holding classes at Kelsey Hall for many years.
She currently has spaces available in her Yogalates sessions.
Please click

HERE

for more information and for contact  details. Holly looks forward to hearing from you.
*NEW* Martial Arts Classes | Thursdays from 23rd January 2020 | 7.45pm to 8.45pm | Small Hall
MARTIAL ARTS CLASSES for all ages!
Master Keef Sloan (5th Dan) has been personally trained by Tang Soo Do Grand Master, Kang Uk Lee (10th Dan) and is also a senior student of Master PVM Chin (9th Dan).
He has been training for over 30 years and has coached national and international champions.
Tang Soo Do has a history dating back 2,000 years. Learning its combat movements, forms (hyung), sparring and self defence will help one gain a greater level of fitness, flexibility and confidence.
Master Sloan is certified to the highest standard and is DBS checked and 1st aid certified.
The martial art of Tang Soo Do is relatively modern. However, its basis, the Korean art of Soo Bahk Do, dates back many centuries. Tang Soo Do is a composite style, being 60% Soo Bahk Do, 30% northern Chinese and 10% southern Chinese. Our kicking techniques, for which Tang Soo Do is unsurpassed, are based on Soo Bahk. Soo Bahk was first developed during the Shilla Dynasty (57BC-935 AD), but enjoyed its flowering during the Koryo Dynasty (918-1392 AD).
Tang Soo Do is both a hard and soft style, deriving its hardness in part from Soo Bahk and its soft flowing movements from the northern Chinese systems.
For more information please click HERE
To book a place please contact Keef Sloan 07973 614302 or email keefsloan@gmail.com
Ifold Social @ Kelsey Hall | NICHE QUICHE
 | Friday 28th February 2020| 7.30pm to 10.30pm
BOOKING ESSENTIAL. You can be sure of a warm welcome!
Please email info@kelseyhall.org.uk no later than 10.00pm on Tuesday 25th February
(please note change of email address for this month only).
Thank you for supporting us.  We look forward to another successful social evening.
Barbara, Sarah and Pat, Your IfoldSocial@KelseyHall Team!
KHMC – Quiz Night | Saturday 21st March 2020 | 6.45pm to 11.00pm | Large Hall 
A quiz night organised by the Kelsey Hall Management Committee (KHMC) to raise funds for the refurbishment of the large hall.
Tickets on sale NOW!.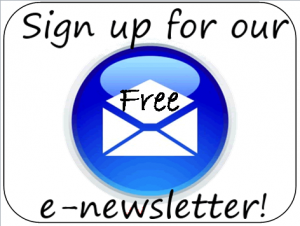 Newsletters
Don't miss out! Click here to subscribe to our monthly e-newsletter to keep up to date with all that's going on at Kelsey Hall!
Rest assured, your details will be kept private. You can unsubscribe at any time.
Party Venue
Kelsey Hall is the perfect venue for your party or celebration!
Email info@kelseyhall.org.uk for more information.
Click on the images to enlarge.
The Past Events pages of this website also show many photos from public/community events at Kelsey Hall, most notably those staged by Julie Stardust.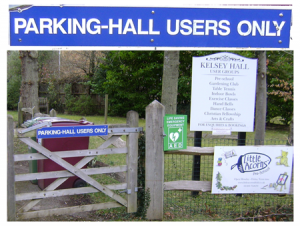 Kelsey Hall Car Park | A Notice from the Management Committee
The use of Kelsey Hall car park is exclusive to those who have hired the hall and it is to be used only by those who are attending the hall during the period of hire.
Car park hire is also available when the hall itself is not booked, for a negotiable donation.
If you or your visitors wish to use the car park at times when your own driveway is inaccessible, you must contact Kelsey Hall Management in advance to check availability and to arrange parking at the hall.  info@kelseyhall.org.uk

The KHMC Privacy Policy as required under the European data protection law known as General Data Protection Regulation (GDPR) 2018 can be viewed HERE.