IFOLD GARDENING CLUB – AGM  • Wednesday 6th December 2023 • 8.00pm to 10.00pm.
NEW MEMBERS WELCOME.
Complimentary Mulled Wine and Mince Pies!
KIPHRA – Christmas Concert • Thursday 7th December 2023 • 7.30pm to 9.30pm.
A treat to start your Christmas off in style!
Do come along – you'll love it.
Click on the poster for details
IFRA – Santa Parade • Sunday 17th December 2023 • 4.30pm to 7.00pm.



The parade starts and finishes at Kelsey Hall.
Click on the image for a larger view.
The other side of the flyer is shown on the post below.
Ifold Estates Ltd – 50th Anniversary
Celebration
• Sunday 17th December 2023 • 7.00pm to 9.00pm
Everybody in Ifold is warmly welcomed to join Ifold Estates Limited in celebrating their 50th Anniversary.
For a complimentary drink and nibbles you will need to remember to bring your flyer (delivered to all households on the Estate) along with you on the night!
There will also be a pay-bar.
Christmas Storytime Workshop for Children • Monday 18th December to Wednesday 20th December 2023 • 10.00am to 3.00pm
SAVE THE DATE!


Join Happily Ever After for a Magical Children's Christmas Workshop!
Get ready to spread the holiday cheer, because here is a special 3 day Christmas workshop for your cheeky little elves aged 4-8!
What to Expect:
Christmas Stories: Heart-warming Christmas tales that will transport your little ones to a winter wonderland filled with joy and excitement.
Drama Time: Kids will have a blast getting into character and acting out their favourite Christmas stories.
Arts and Crafts: Let their creativity shine as they make beautiful, festive crafts to decorate your home.
Christmas Songs: Get ready to sing your hearts out with classic Christmas carols that will have everyone in the holiday spirit!
Performance Opportunity: Parents can watch a short performance on the final day, where the children can show you a selection of songs and dances which they have learnt over the 3 days.
Don't miss out on this incredible opportunity to make your child's Christmas extra special.
Ifold Social Night • Friday 29th December 2023 • 7.30pm to 10.30pm.
Come back soon to find out what will be on offer for the December social. It's sure to be festive!
The Ifold Social Night is a Kelsey Hall User Group established in 2018 and is held every last Friday of the month for friends and  neighbours to get-together, laugh and chat.
Each month has a foodie theme with delicious dishes either provided by the social night team (Barbara, Sarah and Pat), or by willing volunteers.
The entry fee varies month by month as it's calculated to cover hall rent and food costs, but it's always very reasonable!
Don't forget to bring your own drinks and glasses!
The EMAIL ADDRESS is ifoldsocialnight@icloud.com 
Thank you for your continued support of the social evenings.
**NEW** Starting January 2024

•  Every 3rd Sunday of the month • Feather Step Dance Club • 2.00pm to 4.00pm
First session: 21st January 2024 – £5pp.
The plan is to run a Ballroom Latin Dance Practice session – an ideal opportunity to practice what you've learnt at classes, try out dance choreographies for competitions or to show and share with others figures and dance steps. You can even simply come to chat to others about dancing.
**!! PLEASE NOTE !! : Stiletto heels or any shoes that might damage the floor cannot be worn **
As you may know, some people have special shoe wear dedicated for ballroom, and different shoes for Latin so there will be structuring to the order of tunes generally in the following way, from slowest dance to fastest. The music will run through the following sequence through ballroom first, then Latin, and cycle until end of the session. There is no break, and you're welcome to bring your own drinks.
Ballroom – Waltz 2 tunes; Foxtrot 2 tunes; Tango 2 tunes; Quickstep 2 tunes; Jive 2 tunes
Latin – Rumba 2 tunes; Cha cha cha 2 tunes; Samba 2 tunes
These following dances are available on request, just mention at the door – Argentine Tango; Salsa; Bachata; Viennese waltz; Paso doble 
Also being considered is a regular Social Tea Dance (also to be held at the hall) .
Details of these events will be posted on this website – so do check in! https://featherstepdanceclubsussex.wordpress.com/
If you want to be updated with the latest information by email or have questions just email featherstepdanceclub@gmail.com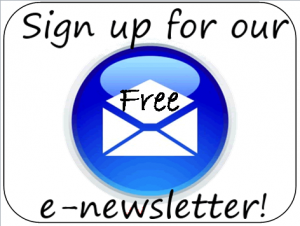 Newsletters
Don't miss out! Please email info@kelseyhall.org.uk  to  request to subscribe to our monthly e-newsletter to keep up to date with all that's going on at Kelsey Hall!
Rest assured, your details will be kept private. You can unsubscribe at any time.

NEW SLOT AVAILABLE for Table Tennis Coaching for Adults • Every Thursday • 11.00am to 12.00 Noon.
Research shows that table tennis is the worlds best brain sport as it uses both upper and lower body, along with great hand eye co-ordination and reflexes.
These sessions cater for all abilities & standards.
Run by Janet, an ex-international player and licenced coach.
Cost per session £9
To book or any questions please contact Janet on 07792 396035 or email:

janetspicer@btinternet.com


Janet looks forward to hearing from you! Go on, give it a go!
Janet also runs sessions on a Tuesday from 6.00pm to 7.00pm.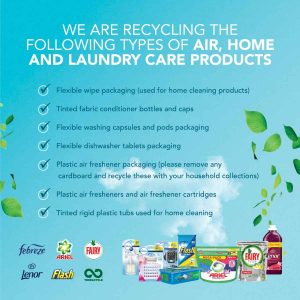 Kelsey Hall is a Public Drop-Off Location for Terracycle's Air, Home and Laundry Care waste.
This allows us to recycle air, home and laundry care packaging which are not recycled via the Council recycling services.
Not only are you helping the environment, but your waste will also allow us to redeem points to raise funds for Kelsey Hall.
We have a specific Blue Bin for this in the car park which means you can come and drop your waste anytime at your convenience.
Click on the image to enlarge to see the list of what you can put in the blue bin.
Party Venue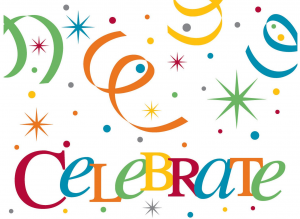 Kelsey Hall is the perfect venue for your party or celebration!
Email info@kelseyhall.org.uk for more information.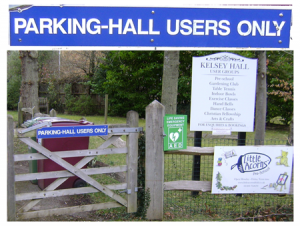 Kelsey Hall Car Park
The use of Kelsey Hall car park is exclusive to those who have hired the hall and it is to be used only by those who are attending the hall during the period of hire.
Car park hire is also available when the hall itself is not booked, for a negotiable donation.
If you or your visitors wish to use the car park at times when your own driveway is inaccessible, you must contact Kelsey Hall Management in advance to check availability and to arrange parking at the hall:  info@kelseyhall.org.uk

The KHMC Privacy Policy as required under the European data protection law known as General Data Protection Regulation (GDPR) 2018 can be viewed HERE.