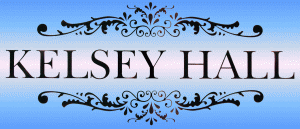 06.10.18 

Update on facilities available as a result of a flooding incident.
We are delighted to tell you that, barring a few minor finishing touches, the ladies and disabled toilet areas are both now functioning normally and much improved.In the ladies toilet, as well as new flooring there are new cubicles, toilets and hand-wash basin. There is also a new super-speedy hand-dryer which we hope all the ladies will be impressed with; it is a little noisier than the last one but that is because it will dry your hands in 8 to 10 seconds!!!! Yes, really.Please be careful to watch your step on the area of flooring to the left of the main entrance, which is devoid of parquet. The parquet will be re-laid over half-term week beginning 22nd October, so the hall will be closed to all users that week.
The pre-school will continue to operate from the small hall until half-term.Thank you, once again, for your continued patience and understanding. The end is in sight!
 The hall will look fabulous when it is all finished and then we will celebrate – PLEASE SEE THE LISTING BELOW FOR SUNDAY 28TH OCTOBER!              KHMC
SUCCESSFUL WOMEN : An evening with Margaret Guise who will share her enthusiasm for the novels of IRIS MURDOCH | Friday 19th October 2018 | from 7.30pm | Small Hall.

Everyone is welcome: £3 including light refreshments. To book your place please phone Sue Bowman 752258 or Susan Weston 07779 929160. 
Kelsey Hall Management Committee & User-Groups—AN OPEN AFTERNOON
Sunday 28th October 2018 | 2pm to 5pm | Large Hall.
Everyone will be very welcome to pop along to Kelsey Hall on the afternoon of Sunday 28th October to help celebrate the completion of the refurbishment of the hall following the flood in late-July.  All the regular user-groups will be there to show-case the many and varied activities which take place at the hall. Enjoy complimentary tea and cake whilst you chat with friends and neighbours. Then browse the displays and who knows, maybe you'll find a new club or group to join!  SAVE THE DATE NOW. We look forward to seeing you.
Ifold Social @ Kelsey Hall |LAST FRIDAY OF EVERY MONTH | 7.00pm to 10.00pm | Large Hall
The September social evening was much enjoyed by all those who attended and the communal food table was a great success.
The date of October social evening occurs at the end of the week-long closure of the hall for the parquet floor refurbishment so it is uncertain whether this will go ahead. Keep an eye on the News & Events page for an update nearer the time.

The dedicated email address is

ifoldsocial@kelseyhall.org.uk.


Find 'Ifold Social @ Kelsey Hall' on the Clubs & Groups page of this website:

http://www.kelseyhall.org.uk/groups/

and click on 'Ifold Social @ Kelsey Hall'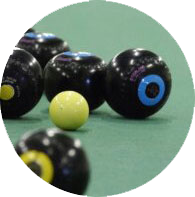 INDOOR BOWLS – FREE TASTER SESSION !
Indoor Bowls is played at Kelsey Hall every Monday and Wednesday afternoon from September to May.
If you fancy having a free taster session please contact Jo Owen.
"BOWLS IS FOR OLD PEOPLE? A common misconception. It's true that older people can happily play bowls no matter what the level of fitness, but it is also a game that people of any age can play.
Ifold is blessed with facilities that perfectly suit the game of Short Mat Bowls, although Kelsey Large-Hall accepts a longer mat than the usual Short Mat, resulting in a unique form of Long Short Mat.
This year we intend running open sessions where we warmly invite anybody from Ifold and the surrounding parishes to come and have a go, see if it's right for you.
You are assured of a warm welcome, no special equipment needed as we will have bowls in various sizes and weights available. We currently have a well balanced group of  girls and boys and help will be given on what to do, but be assured that the process is simple. Learning will be without embarrassment, each of our existing players has been at the beginners stage and knows only too well how daunting it initially feels. Please come along whether you are a complete novice or have some experience. Remember this is a social event as much as a chance to learn a new skill, a chance to meet new diverse, friendly people. We currently meet on Mondays and Wednesdays between 2.00pm and 5.00pm.
It is not a true club in the accepted sense, we do not have membership fees. We collect a small amount, around £3 from each person on the day(s) they are playing, just to cover hall hire charges, and tea and biscuits at mid game break. Here we catch up on all local gossip and enjoy a great social gathering. The game lasts 3 hours, which sounds a long time but it just flies by. It's  gently competitive and there's no pressure to play other than what you feel comfortable with or your timetable allows.
Come and give it a try you may be pleasantly surprised at how enjoyable it can be."
Ken Chitty
Ifold Christian Fellowship | Visiting Speakers | Sunday 25th November 2018 | 3.00pm to 4.00pm | Large Hall
The 7th October has been postponed to a future date. Please come back soon to find out when it will be.
ALL invited. FREE admission and refreshments. Sunday 25th November an illustrated talk by Clive Anderson on 'Archaeological Evidence for the Bible'. Clive runs tours around the British Museum on this subject and has written the internationally acclaimed book 'Evidence for the Bible'
Mobile Library at Kelsey Hall | October 4th & 18th 2018 | 1.20pm to 1.50pm

The complete set of dates for the year April 2018 to March 2019 are shown

here

.

Party Venue
Kelsey Hall is the perfect venue for your party or celebration!
Email info@kelseyhall.org.uk for more information.
Click on the images to see a larger view.
The Past Events pages of this website also show many photos from public/community events at Kelsey Hall, most notably those staged by Julie Stardust.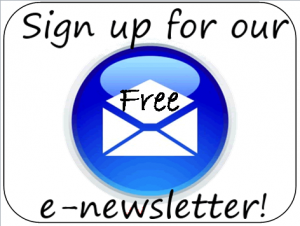 Newsletters
Don't miss out! Click here to subscribe to our monthly e-newsletter to keep up-to-date with all that's going on at Kelsey Hall! Rest assured, your details will be kept private. You can unsubscribe at any time.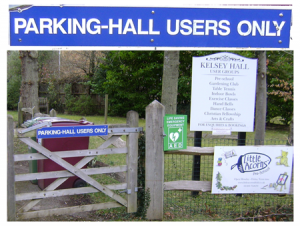 Kelsey Hall Car Park | A notice from the Management Committee.
The use of Kelsey Hall car park is exclusive to those who have hired the hall and it is to be used only by those who are attending the hall during the period of hire.
Car park hire is also available when the hall itself is not booked, for a negotiable donation.
If you or your visitors wish to use the car park at times when your own driveway is inaccessible, you must contact Kelsey Hall Management in advance to check availability and to arrange parking at the hall.  info@kelseyhall.org.uk
Thank you.     KHMC

The KHMC Privacy Policy
as required under the European data protection law known as General Data Protection Regulation (GDPR) 2018 can be viewed HERE.