**NEW** Happily Ever After – Story Telling for Toddlers  • Every Monday from 10th January 2022 • 10am to 10.45am
Combining high quality stories with music, drama and craft, each week is sure to take your child on an imaginative journey full of fun!
Happily Ever After is a local company delivering creative storytelling sessions in and around West Sussex for 2 to 4 year olds.
For more information and contact details for booking please click this link http://www.kelseyhall.org.uk/story-telling-for-toddlers/
Samantha looks forward to hearing from you!
Pizza Trullo • Every Friday • 5.30pm to 8.00pm • In the Carpark
Pizza Trullo is a local Pizza takeaway service started by Steve and Dave, two local residents who shared a passion for Italian food and in particular, Pizza!  "We wanted to create an authentic Neapolitan product, using the best ingredients, of Italian origin if possible, and faithfully recreate the type of pizzas found in Naples. So it had to be a wood fired oven for cooking, which we managed to squeeze inside our converted horse box, and it had to be San Marzano tomatoes and Fior Di Latte Mozzarella. Our one tweak is a thinner crust than traditionally eaten in Naples, with a slight crispness to it. We are very proud of our menu, which has the two main pizzas eaten in Naples – the Margherita and the Marinara, complemented with everyone's favourite American style Pepperoni, a ham and mushroom (Prosciutto e Funghi), the Vegetariana and our signature pizza – the Trullo Blue, a mouth-watering combination of spicy Italian sausage, red onion and Gorgonzola – the king of blue cheeses in our opinion. We also do a goats cheese pizza with balsamic glaze but whatever you fancy, we will endeavour to knock it up for you if we can. We are at Kelsey Hall from 5.30 to 9.00 on Thursday evenings and you can also book us for your events.If you're wondering about the name, a Trullo is a conical stone roofed building found in the Puglia region of Italy. A bit like a hut!"Steve and Dave look forward to seeing you!
07877 508988For more information: https://www.facebook.com/PizzaTrulloSussex/
Ifold Social @ Kelsey Hall • CANCELLED for December 2021
This month's social evening was scheduled for Friday 31st December but in light of the current Covid climate, and the government's advice to keep social gatherings to a minimum, we have decided that it would be wrong to go ahead with this.
We hope to be able to recommence the social nights in January, so put a 'save the date' in your diary for the 28th now!
We would like to wish you a very happy Christmas and a peaceful New Year.
Thank you for supporting Ifold Social @ Kelsey Hall.
With very best wishes,
Barbara, Sarah and Pat.(The Ifold Social team) =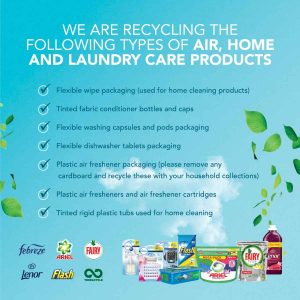 Kelsey Hall is a Public Drop-Off Location for Terracycle's Air, Home and Laundry Care waste.

This allows us to recycle air, home and laundry care packaging which are not recycled via the Council recycling services.

Not only are you helping the environment, but your waste will also allow us to redeem points to raise funds for Kelsey Hall.

We have a specific Blue Bin for this in the car park which means you can come and drop your waste anytime at your convenience.

Click on the image to enlarge to see the list of what you can put in the blue bin.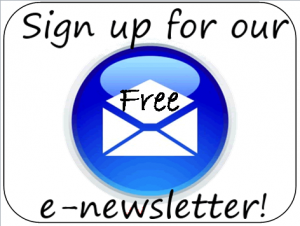 Newsletters
Don't miss out! Click here to subscribe to our monthly e-newsletter to keep up to date with all that's going on at Kelsey Hall!
Rest assured, your details will be kept private. You can unsubscribe at any time.
Party Venue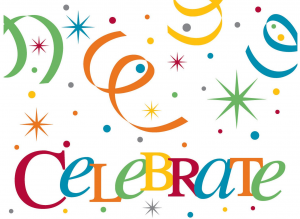 Kelsey Hall is the perfect venue for your party or celebration!
Email info@kelseyhall.org.uk for more information.
The Past Events pages of this website also show many photos from public/community events at Kelsey Hall, most notably those staged by Julie Stardust.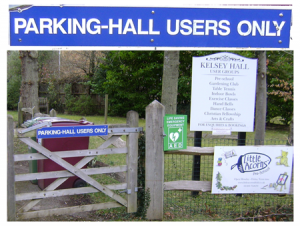 Kelsey Hall Car Park

The use of Kelsey Hall car park is exclusive to those who have hired the hall and it is to be used only by those who are attending the hall during the period of hire.

Car park hire is also available when the hall itself is not booked, for a negotiable donation.

If you or your visitors wish to use the car park at times when your own driveway is inaccessible, you must contact Kelsey Hall Management in advance to check availability and to arrange parking at the hall:  info@kelseyhall.org.uk

The KHMC Privacy Policy as required under the European data protection law known as General Data Protection Regulation (GDPR) 2018 can be viewed HERE.