Ifold Social @ Kelsey Hall | Spanish Tapas Night | Friday 27th September 2019 | 7.30pm to 10.30pm
Marieta and Gareth Evans have volunteered to cater for the Ifold Social attendees and they will do an authentic Spanish Tapas Night.  They will be serving four different dishes and attendees will be able to sample each one.  The menu will be as follows:
Salpicon de Mejillones (Seafood Salad);
Tortilla de Patatas (Spanish Potato Omelets);
Ifold Fish Roll (A Spanish recipe of Cold Fish Roll but with a local twist!);
Meat & Vegetable Paella – the Valencian Recipe.
This will be served buffet-style and the cost per head will be £6.00 which will cover the cost of the food and the hire of the hall.
Kelsey Hall will provide china and cutlery, as before, but you are requested to being your own drinks and glasses.
There is no need to pre-order your food but you will need to let us know if you are attending so that Marieta and Gareth can cater accordingly.  Please email ifoldsocial@kelseyhall.org.uk no later than 10.00pm on Tuesday 24th September.
N.B. A take-away service will no longer be available.  If you wish to attend the social evening then booking is essential.  You can be sure of a warm welcome!  
We look forward to another successful social evening.
Barbara, Sarah and Pat, Your IfoldSocial@KelseyHall Team!
KHMC  – An Evening of Live Music with Willie Austen | Saturday 5th October 2019 | 7.00 pm to 11.00 pm.
Live music at Kelsey Hall!
Join us for a special evening of entertainment to include a 2 course meal. There will be a pay-bar and a raffle.
TICKETS available from either Plaistow Stores or  Kelsey Hall. LAST FEW TICKETS REMAINING  – DON'T MISS OUT!
This is a fund-raising event for Kelsey Hall.
Kelsey Hall Management Committee AGM | Monday 7th October 2019 | 7.30pm | Small Hall
EVERYONE WELCOME
If you are interested in becoming a committee member, please come along to the meeting, you will be most welcome.
The AGM is immediately followed by our Quarterly Committee Meeting.
Reiki Meditation Course | Saturdays: October 19th & 26th; November 2nd & 9th | 9.30am to 10.30am

The benefits of Meditation include a reduction in stress & anxiety, a sense of calmness & peacefulness, greater clarity of thought, improved sleeping patterns, increased motivation and SO much more.
To reserve your place call or email Sarah R. : 07920868100 info@reikibalance.co.uk
For the attention of Ifold Estates residents   
A message from Ifold Estates Limited (IEL).
"Following the recent AGM it was agreed that the IEL Board would take steps to encourage residents and visitors to stop speeding by relying on social pressure hence the IEL Board is distributing 250 '20 is Plenty' bin stickers, two bin stickers will be given to each residence on a 'first come first serve' basis.
If you would like two bin stickers please email your name and address to ifold_estates_ltd@hotmail.co.uk. If there is an overwhelming response then the IEL Board will consider ordering more to meet demand."
For regular updates:
Please 'like' the IEL facebook page @IfoldEstatesLtd,
Or subscribe to the IEL blog at https://ifoldestatesltd.wordpress.com
Ifold Estates Ltd. registered address is Kelsey Hall. IEL hold monthly meetings and their AGM at Kelsey Hall.
I
Mobile Library at Kelsey Hall |Thursday fortnightly | 1.20pm to 1.50pm
The complete set of dates for the year  March 2019 to September 2019 are shown here.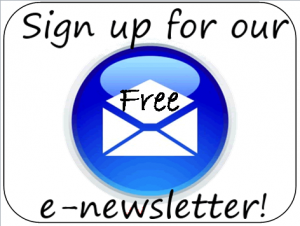 Newsletters
Don't miss out! Click here to subscribe to our monthly e-newsletter to keep up to date with all that's going on at Kelsey Hall!
Rest assured, your details will be kept private. You can unsubscribe at any time.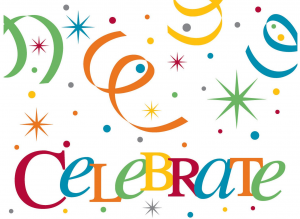 Party Venue
Kelsey Hall is the perfect venue for your party or celebration!
Email info@kelseyhall.org.uk for more information.
Click on the images to enlarge.
The Past Events pages of this website also show many photos from public/community events at Kelsey Hall, most notably those staged by Julie Stardust.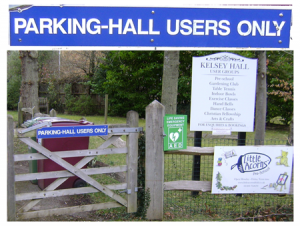 Kelsey Hall Car Park | A Notice from the Management Committee
The use of Kelsey Hall car park is exclusive to those who have hired the hall and it is to be used only by those who are attending the hall during the period of hire.
Car park hire is also available when the hall itself is not booked, for a negotiable donation.
If you or your visitors wish to use the car park at times when your own driveway is inaccessible, you must contact Kelsey Hall Management in advance to check availability and to arrange parking at the hall.  info@kelseyhall.org.uk

The KHMC Privacy Policy
as required under the European data protection law known as General Data Protection Regulation (GDPR) 2018 can be viewed HERE.