IFRA organised a Santa Parade around Ifold on Friday 15th December 2017 between 5.00pm and 7.30pm which started and finished at Kelsey Hall.
"A HUGE THANK YOU from the IFRA committee to everyone who took part in this year's Santa Parade all of whom made it quite magical for the children.
Special thanks must go to Santa and his Elf, and also to James King-Wilson for pulling the sleigh and to Suzana Braddock for organising the music and singing to the children. Thank you Lisa Sanderson for lending us your music system. It was a great asset to the parade and it made all the difference when it came to carol singing. Thanks also to David and Joyce Haines for providing the hay bales which Santa used to rest his weary bones!
Thanks, too, to the Stop Organisers who did an amazing job providing refreshments.
And lastly, thank you to everyone who braved the cold and joined in the fun. Watching the children as they chatted to Santa was really special. Have a great Christmas and a happy New Year!"
CLICK ON EACH MONTAGE OF PHOTOS TO VIEW THEM IN FULL.
KHMC held a working party for the Autumn Clear Up at Kelsey Hall  on Sunday 26th November 2017 at 10.00 am 
We invited you to join-in our annual tidy-up of the car park area at Kelsey Hall.  However, this year only a few of the committee and their spouses gave up their time, so it took a lot longer than a 'short while' and we hadn't realised just how many leaves had blown into all the corners and caught in the brambles !!
We didn't get it all cleared so we will possibly have another bash once the last of the leaves have fallen. It wouldn't have to be on a Sunday, so do let us know if you can help on another occasion.
Coffee, tea & biscuits were kindly provided by Barbara McNulty. We gladly pounced on the biscuits and slaked our thirst with a steaming mug of coffee. 

 On Saturday 11th November 2017, Julie Stardust marked Remembrance Day in the Large Hall with an evening of  favourite wartime songs,  with a good old-fashioned sing-along and a 3 course war-time themed meal.
Click on each montage of photos to see them in full.
November 2017 : SORRY TO SEE YOU GO : Ifold Tea Group had to close it's doors. 


We were sad to learn that the Ifold Afternoon Tea Group had to come to an end.
Carrie Osborne has ferried many an attendee to and from Kelsey Hall over the years so that they could enjoy a cup of tea, piece of cake and most importantly have a chat with friends.
Here is what Carrie says about the tea group:

"Sally Napier-Fenning and I have been running the Ifold Tea Group for so long that we can't really remember when it started.  About 14 years ago we think.  Various people have helped over the years but Barbara McNulty has been invaluable over the last 8 years.  I started the group under the auspices of the PCC as outreach in Ifold and soon after Diana Cave started the Plaistow group.  In the beginning we had a good number of members and we used to arrange theatre trips and parties, lunches and even whole days of entertainment at my house.  The numbers have gradually dwindled as a few people have moved away and quite a lot of people have died. Dorothy Luxton and Judy Herrington are the only remaining original members. 

Over the last few months both Sally's and my family commitments have increased and we are not always available on the Tea Group day.  We had to cancel the tea group on in October as neither of us were here, this is  the first time we have ever had to do that.
We have now decided that we just cannot continue to run the group and since we have been unable to find anyone else from the church to take over sadly it will have to close.
We have really enjoyed the Tea Group but I'm sure we'll see you all round and about."
The Tea Group information on the Clubs & Groups page of this website page has now been removed.

Little Acorns Pre-School held a Halloween Disco on Tuesday 31st October 2017 from 4.30pm – 6.30pm in the Large Hall.
The children were offered spooky snacks and slimy squash! They arrived in Halloween Fancy Dress and had the opportunity to have their faces painted.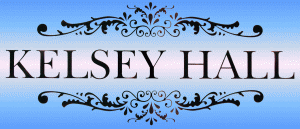 Kelsey Hall Management Committee held their Annual General Meeting on Monday 16th October 2017 in the Small Hall.
Thank you to all those who came along – it was our most well attended AGM for some years!
At the AGM, after Brian Gravestock gave his Annual Report, he stood down as Chairman.
Brian McNulty, vice-chair was then voted in as the new Chairman.
Here follows Brian's opening statement in his new role:
"My first task as chairman this evening is to commend Brian Gravestock on his excellent and unstinting stewardship of Kelsey Hall, since becoming chairman on 27th October 2004.
Brian was originally a trustee and resigned in order to become Chairman, nominated by Janet Fisher and seconded by Pat Winney.
We should be grateful to those 2 members of the committee because Brian has been a stalwart over a long period of time. Freely giving his time, his commitment has been remarkable.
During the following years we have benefitted from a huge  of improved facilities as detailed in Brian's closing Chairman's Annual Report.
I suppose Brian's speciality is personally looking after the hall floor.
A thankless chore delivered without complaint. I am pleased that he is prepared to continue with that task. It is because of his and many others efforts over many years, freely giving time and expertise that K.H. has saved several thousands of pounds in maintenance costs.
Often you will drive past K.H. and see his trusty bicycle propped up at the front door and he will be there cleaning gutters, sealing leaks in the roof, fixing door handles and a host of essential DIY tasks, so often taken for granted.
Twice a year you may also see Brian with a pointed stick, reaching high into the sky to change the clock forwards, or backwards, according to the season, between Summer time and GMT.
I have the difficult task of following his example and I shall do my best, but it's going to be big boots to fill and I've only got small feet!
Brian, on behalf of all the K.H. Committee, User Groups, Occasional users and your friends in Ifold, Winterton and Kirdford Halls, Thank You.
We hope you will be around the committee for a long, long time.
I must also thank Michele Easthill who has managed the Bookings for many years, often through poor health, and the committee has asked me to convey our sincere gratitude to Michele for a difficult job done well."
Little Acorns Pre-school held an Open Morning on Saturday 14th October 2017 in the Large Hall
Come back soon to find out how it all went.
 Little Acorns Pre-school held a Macmillan Coffee Morning on Friday 29th September 2017 in the Small Hall.

 "This was a great opportunity for pre-school parents to catch up and raise money for a important cause.  We also had a couple of past members of staff pop in for a natter and coffee, which was great.  Overall we managed to raise a fantastic £154.80."
Ifold Christian Fellowship hosted a talk on "Trees In The Bible" on Sunday 24th September 2017  in the Large Hall.
The Ifold Christian Fellowship has said that they were "delighted that the talk was so well attended and received. Professor Julian Evans proved a very good speaker and people were enthusiastic in their appreciation of his talk. People stayed for a long time afterwards for refreshments and cakes. The newly refurbished kitchen at Kelsey was a delight and made the catering very easy. All in all a very successful venture. We are already planning to ask Julian for a follow-up talk next year."
A Barn Dance took place on Saturday 23rd September  2017 in the Large Hall.
""Eight to the left, then the right", "swing your partner", "do-si-do", "promenade" –  gales of laughter ensued as both willing and press-ganged dancers followed (some more successfully than others) the directions from the "caller" at the recent Harvest Barn Dance held in Kelsey Hall.
The talented "Sussex Pistols" provided the music and the expertise; a wonderfully tasty supper with a great selection of puddings was consumed and praised by everyone; many people danced the entire evening and everyone present agreed that the event was a hugely enjoyable success."
 Plaistow & Ifold Parish Council held a PUBLIC CONSULTATION on Saturday 16th September 2017 in the Large Hall (and Winterton Hall, Plaistow  the following day, 17th September).

Documents are still available to view in the foyer at Kelsey Hall until 21st October 2017

Or view online:  Parish Council website: www.plaistowandifold.org.uk
Or in print at:  Holy Trinity Church Plaistow, Plaistow and Kirdford Primary School, Plaistow Stores Café, Kelsey Hall Ifold, Foxbridge Golf Course bar /lounge.
The Plan will affect you, please take the time to read and comment on it. Use the official Comment Form, download from the Parish Council website or from the locations mentioned above.
Anyone with difficulty accessing The Plan, please contact the Parish Clerk for assistance: Tel: 01483 200314 or Email: clerk@plaistowandifold.org.uk
THIS IS YOUR OPPORTUNITY TO MAKE YOUR VIEWS KNOWN.
Click on the poster to enlarge it.
Ifold Gardening Club held their 41st Horticultural Show on  Saturday 9th September 2017 in the Large Hall.
There were an amazing 245 exhibits for visitors to admire – ranging from cakes, breads, chutneys and jams to vegetables, fruits and spectacular floral arrangements.
It was lovely to see some children's entries too, one being awarded a gold star for her 'Vegetable Animal' exhibit.
The trophies for 'Best Fruit & Vegetable Exhibitor' and 'Best Homefare Exhibitor' were awarded to Sarah Seager-Thomas.  The trophies for 'Best Floral Exhibitor' and the 'Hampton Horticultural Show' trophy were awarded to Freda Richardson.
Visitors to the show enjoyed free refreshments, helped applaud the prize winners and had fun bidding on items in the post-show auction of produce; they may have even won a prize in the raffle!
Kelsey Hall  hosted a triple event on Sunday 3rd September 2017 : Two Art Exhibitions and an NGS Open Garden.
Mandy, the Art Group leader said:
"Thank you to everyone who visited and supported the 3rd year exhibition by the Ifold Art Group! Well done to all that took part, displayed work from art group sessions and from home, helped set up and make this a lovely day.
New members are always welcome to join : meetings are held on the third Wednesday of the month". See their page on our website under Clubs & Groups for details.


Barbara & Brian McNulty, the owners of Jacaranda garden said:




"Despite it being a cold and wet afternoon we were delighted to welcome 67 visitors to Jacaranda's NGS open afternoon.  The garden looked lush and lovely, thanks to all the rain, and our visitors were very complimentary.  The tea table was loaded with delicious home-made cakes, and the afternoon raised a total of £465.50 of which £170.50 was donated to SCaRF, the skin cancer research fund.  The collection box at the Art Exhibition raised £12.50 and further donations to the charity totalled £60.00.




We would like to extend a huge thank you to helpers, visitors and all those who have supported us.  We could not hold an open garden event without you!"


Jackie Harding, Peggy Harman's daughter said:
"The day was a wonderful trip down memory lane for me as well as the many visitors to the exhibition.  The hall worked perfectly for the event which allowed me to meet up with many old neighbours and friends of mum's and let people that didn't know her to see the work she produced even if a lot of it was from 30 years + ago…many places were still very recognisable and created lots of lovely comments.
One of the loveliest comments of the afternoon was from a member of the Ifold Art Group who said the exhibition had inspired her…what a fantastic tribute! Thank you".
Click on the photo montage for a larger view.
The Kitchen re-fit at Kelsey Hall July 21st to August 7th 2017.

Thank You to the following contributors:Design: Optiplan Kitchens: Gary Bates. Fitter: Steve Garner
Electrician: John Heath. Stalwart & legend!
Plumbers: Colin Harvey Plumbers. Colin & Craig both excellent and helpful. Reacted swiftly when we were in a spot.
Plastering & Painting: Bob Lucking.  Finishing plastering and painting. Helpful at short notice and nice work.
Plastering & Plumbing: Spencer Mudie (Startled Elk Carpentry). Carried out initial plumbing and initial plaster application. Unfortunately ill health prevented him from finishing.Last and by no means least a HUGE THANK YOU must go to Brian McNulty for Project Managing this extravaganza. A task not without its headaches and hiccups, Brian rose to every challenge that this project threw at him!The results are absolutely fabulous. Click on the picture for a larger view.
The picture below shows the old kitchen!!
A photo of the old kitchen which was second hand when installed back in 2001
Ifold Gardening Club held theirAnnual BBQ on Sunday 6th August 2017 in the Large Hall 
Click on the photo montage to enlarge it.
IFOLD'S BIG EVENT which was held on 20th May 2017 raised £507.50 towards Kelsey Hall's new kitchen and £538.43 for IFRA's future events! (Click on each set of photos below to see them in full).
Visitors to Ifold's Big Event were spoilt for choice on the food front! The BBQ proved very popular outside, and inside the hall residents were able to sit and chat whilst enjoying tea, coffee and delicious home-made cakes (Click on Montage 1 below).
There was a wonderful array of tables in the small hall showcasing not only the clubs and groups who meet regularly at Kelsey Hall but also other local groups who were keen to raise their profile (Click on Montage 2 below).
What a fantastic display of cars and motorbikes! The owners of the vehicles were on hand to chat to visitors and it was obvious from the interest shown that everyone enjoyed looking at these lovingly restored vehicles (Click on Montage 3 below).
There were many stalls selling a variety of wares, the majority of which were all local craftspeople.  If something took your fancy and you forgot to pick up a business card we can put you in touch with the seller!  Use the "Contact Us" form on this website (Click on Montage 4 below).
Our own local singer, Julie Stardust, entertained visitors for a while. It was also a delight to listen to two of Mike Adams' pupils, Harry and Millie, who performed two separate sessions to an appreciative audience (Click on Montage 5 below).
There was a vast array of local information on show, most of which can be accessed via the Kelsey Hall website (Click on Montage 6 below).
The day was a huge success and both Kelsey Hall and IFRA would like to thank all those who supported the event and worked so hard to raise money for the two worthy causes.

Montage 1
Julie Stardust invited residents to
"Drive on Over to 'Stardust Diner' for a Sock-Hop around the Clock"
on Saturday 6th May 2017.The photographs  show what an excellent event it was!
Click on each set of photos to see them in detail.
Little Acorns Pre-School held their EASTER FAIR on Saturday 1st April .

"Another successful Easter Fair for Little Acorns Pre-school.

The photographs show you just how much fun we had and how fantastic the stalls were for the whole family.

This year we raised an amazing £1,900! This will go towards improving our outdoor space.

Thank you for everyone's continuous support! Little Acorns Staff and Committee."
Ifold Gardening Club held its New Year's Party & Dance on Saturday 7th January 2017
"Kelsey Hall looked fabulous – the Gardening Club Committee created a great party atmosphere.  The committee also provided a very tasty hot main course which was followed by a range of delicious desserts made by the members.   The evening went by all too quickly,  entertained by the opportunity to get on the dance floor, answer quiz questions, enjoy a couple of games, and see who won raffle prizes. The evening ended with an exuberant rendition of auld lang syne !
Click on the picture to see it in detail.
This event was open to non-members. Join in next year!"
TO SEE PAST EVENTS PRIOR TO THOSE SEEN HERE PLEASE GO TO THE 'PAST EVENTS ARCHIVE' FOUND IN THE 'NEWS & EVENTS' MENU.