IFRA organised a Santa Parade around Ifold on Friday 14th December 2018 from 5.00pm to 7.30pm
A huge THANK YOU from the IFRA committee to all who supported the Santa Parade.
It was wonderful to see so many people at each stop, proving that the community spirit in Ifold is one to be treasured.
Santa and his Elves did a brilliant job.
The collection for Macmillan raised the magnificent sum of £91.55. This was almost double last year's total! Thank you for your generosity.
Please click on the photo to see an enlarged view.!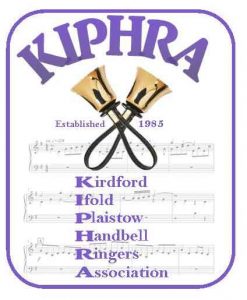 KIPHRA held their Christmas Concert on Thursday 13th December 2018 in the Large Hall.
"A truly delightful and heart warming evening listening (and tapping our feet!) to Christmas tunes played by this dedicated team of enthusiastic handbell ringers.
The programme included "It's the Most Wonderful time of the Year" , "Jingle Bells",  "We Three Kings", "Winter Wonderland", "Once in Royal David's City" and many more!
Before each piece was played, a member of KIPHRA read out a Christmas themed poem. Some were amusing; some were meaningful; all were very thought-provoking and added greatly to the lovely seasonal feel of the evening.
During the interval we had some delicious mulled wine and mince pies.
THANK YOU KIPHRA for another exceptional concert."
The author of this piece forgot to take her camera with her! A missed opportunity of taking a photo of Santa hats being worn by 15 handbell ringers and with the background of the lovely Christmas decorations at Kelsey Hall.
Ifold Christian Fellowship hosted a talk 'Archaeological Evidence for the Bible' on Sunday 25th November 2018 
Everyone was welcome to attend this illustrated lecture by Clive Anderson, an experienced British Museum guide, and author of the book 'Archaeological Evidence for the Bible'.
"Clive gave a very informative and entertaining talk about well known and recent archaeological finds in the British Museum that confirm the historical accuracy of the Bible text. The event was very well attended and the audience were very appreciative of the talk, asked many questions and enjoyed the refreshments that followed."  Paul Thompson, Ifold Christian Fellowship 
For more information on Ifold Christian fellowship please click HERE 
The annual late-autumn clear up of the Kelsey Hall Car Park area was carried out on the morning of Sunday 25th November 2018
Everyone was welcome to come along and join in.
It really was a case of many hands make light work and we cleared up a record amount in a record time!
Huge thanks to the following people who all mucked in with great gusto and whose fortes are mentioned here:
Brian & Dave – The Shredder Men
Andy – The Leaf Blower
Barbara & Pat – The Secateur Ladies
Pauline, Jean, Peter & Sarah  –  The Leaf Rakers
and MOST IMPORTANTLY our knight in shining armour – Jon Pearce who, ably assisted by his son Dylan, kindly took away the very many huge and heavy bags of  leaves/prunings/sweepings.
Thanks to Barbara for organising the refreshments which went down a treat!
Click on the photo montage to see a larger view.                   KHMC
Kelsey Hall Management Committee & User-Groups held an OPEN AFTERNOON on Sunday 28th October 2018.
It was a delight to welcome so many people in to Kelsey Hall on the afternoon of Sunday 28th October to help celebrate the completion of the refurbishment of the hall following the flood in late-July.  The refurbished parquet floor was greatly admired.
All the regular user-groups were there to show-case the many and varied activities which take place at the hall.
Visitors enjoyed complimentary tea and cake whilst chatting with friends and neighbours.


Kelsey Hall Management Committee are hugely grateful to everyone who helped to make the event the success that it was.


PLEASE CLICK ON THE PHOTO MONTAGES TO SEE MORE DETAIL.
SUCCESSFUL WOMEN
:  An evening with Margaret Guise who shared her enthusiasm for the novels of IRIS MURDOCH was held on Friday 19th October 2018 in the Small Hall
Here is Kate Fenney's report on the evening:
"A SUCCESSFUL EVENING FOR "SUCCESSFUL WOMEN" A group of 20 assembled in Kelsey Hall were delighted to welcome Margaret Guise to speak about Iris Murdoch and her novels.
Amongst other things, Dr Margaret Guise is an Associate Lecturer for the Department of Theology, Philosophy and Religious Studies at the University of Chichester,  Her specialisms include Christian doctrine, and her current research interests include an evaluation of the 'soteriologies' implicit within Murdochian fiction.
Margaret's enthusiasm for her subject was immediately obvious as she furnished everyone with a set of notes giving everyone a brief resume of Iris' life and work before beginning her talk. Iris was a real academic, attending both Oxford and Cambridge as a student, later teaching philosophy at Oxford.  She married in 1956,  continued to have "liaisons" (both male and female) throughout her life.  She read widely especially about theology, spirituality and literature and her own literary works reflect this alongside her grasp of philosophy, recurrent themes being the spiritual journey and its challenges,  the need for 'unselfing' and the dangers inherent in powerful, charismatic figures.
We learned that there is an Iris Murdoch Research Centre which recently relocated to Chichester University.  This Research Centre supports and develops work into this major 20th century writer and is the hub for international research, edits and publishes the Iris Murdoch Review and other publications and convenes the Iris Murdoch Society.
Before refreshments were served an interesting question and answer session followed which reflected how much Margaret had managed to enthuse her audience and also revealed that although many had never read anything of Murdoch's most of us were firmly resolved to read at least one novel at the earliest opportunity.  The local library is likely to wonder why the sudden interest in Iris Murdoch's novels.
It is hoped that this will prove to be just the first in a series of such evenings celebrating "Successful Women".
Thanks to Sue Bowman and Susan Weston for organising this event. KF"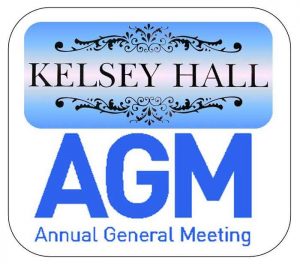 The AGM of the Kelsey Hall Management Committee was held on Monday 8th October 2018.
Everyone was welcome to come and listen to the Chairman's report about how the hall has fared over the last 12 months.
The Chairman's report is available upon request.
'Black Smoke Grill' visited Kelsey Hall Car Park through the coldest days and hottest days of the year, battling through snow on one occasion! We're sad to see them go but we wish Aidan Good Luck in his 

new full time job and for a successful house-hunt with his lovely girl, Catherine! We'll miss them.
HERE IS WHAT AIDAN SAYS TO YOU ALL: 
"Hey guys and girls, I'd just like to say a massive thank you to all of you who have come down to see us over the last few months, be it wind, rain, sleet or snow, there have been some truly dedicated followers of black smoke grill and I honestly can't thank you all enough!… 
Unfortunately due to some changes happening I'm saying sadly that this week will be my last week at Kelsey hall, it's been a tough decision to say the least but hopefully we'll be back on the odd occasion to fill your bellies!! 
Thank you again. All the best. Aidan".
Ifold Gardening Club held their Annual BBQ on Sunday 5th August 2018 in the Large Hall.
Non-members were welcome to attend this event.  See the photo montage from the event.
KIPHRA held their Summer Concert on Thursday 12th July 2018 in the Large Hall. 
Kirdford, Ifold & Plaistow Handbell Ringers Association held their annual summer concert.
It was a treat to spend an evening listening to these enthusiastic campanologists! The programme included 'Entrance of the Queen of Sheba', 'Fly Me to the Moon', Miss Marple Theme, 'Symphonia on Hyfrydol' and many more delightful tunes.
Click on the picture to enlarge the view.
IFRA held a "Midsummer Madness" event on Saturday 23rd June 2018 in the Large & Small Halls
"The IFRA committee would like to thank everyone who supported our event on Saturday.
Although attendance was down on previous years those who did attend had an enjoyable time. The cakes were plentiful and varied, Black Smoke Grill did a great job serving hot food and the Ukulele band were extremely entertaining. The Mad Hat competition wasn't as mad as we had hoped, but at least there were entries in three of the four categories. A HUGE thank you to the children at Little Acorns for taking part – your hats were delightful! There was a tie for 1st place so both Tamsyn and Oliver got a prize. Well done to everyone.
Despite everything we managed to raise £163.15 so Santa's visit this year is assured!
Once again thank you for your support, whether it was helping on the day, baking cakes or just coming along. We could not have done it without you!
Barbara, Robert, Sue and Sarah."
Click on the image to see it in a larger view.
Julie Stardust held a West End Musical Night on Saturday 19th May 2018 in the Large Hall
Julie took you on a journey through songs from your favourite West End shows to tell the story of her life in musical theatre.
There was a Licensed bar. Glass of bubbly. Canapes. Cheese. Chocolates.
PLEASE COME BACK SOON TO SEE SOME PHOTOS OF HOW IT ALL WENT!
Little Acorns Pre-school held their Spring Fair on Saturday 21st April 2018 
Annual fund-raising event for the Pre-school. Here is their report:
"Little Acorns Pre-school Spring Fair was a great success.  It was a lovely sunny day and plenty of people turned out to enjoy our treasure hunt, ducks on the water, teddy tombola, face painting, raffle, barrow of booze, homemade cakes and much more.
We raised a fantastic £1600 for Little Acorns Pre-school.
Thank you to everyone who supported our event."
Ifold Gardening Club held its New Year's Party on Saturday 6th January 2018 in the Large Hall
"The evening got off to a great start with the party-goers enjoying a delicious hot meal.  The main course had been cooked by committee members and was kept warm in the oven of the newly refurbished kitchen.  Waiters were on hand to serve the hot food and this was followed by "help yourself" delicious desserts made by club members.  Once the food had been cleared away it was time for dancing!  This was interspersed with a few games, as ever excellently organised by our Chairperson, Vickie, plus a table quiz and a raffle with many great prizes.  Although numbers were down this year due to the 'coughing bug' which is sweeping through the area, there were still more than enough party-goers to make it a memorable and enjoyable evening."
Please click on each montage of photos to see them in full.
To see Past Events from earlier years please see the drop down menu from the News & Events menu-tab